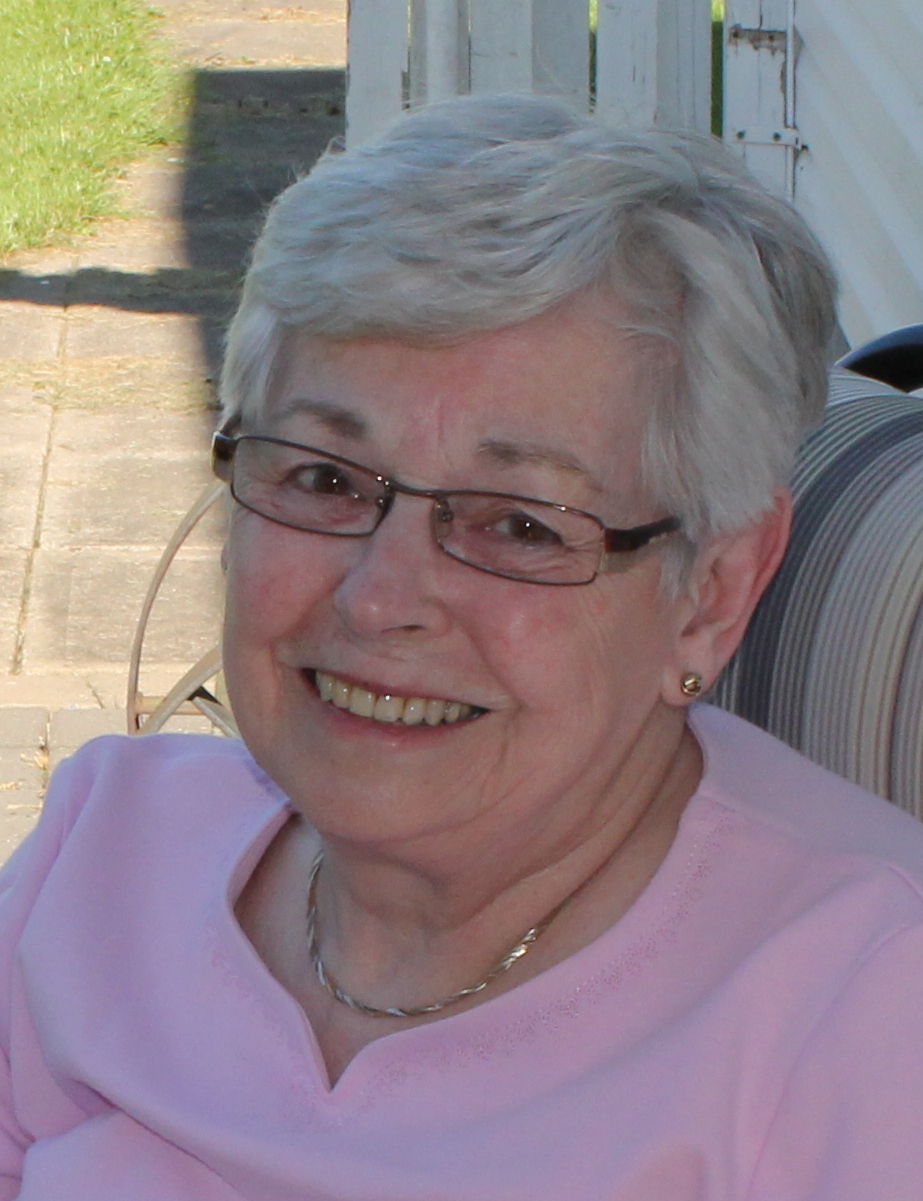 Obituary of Helen Margaret Ettinger
ETTINGER, (Corbett) Helen M. – age 84, of Shubenacadie, passed away peacefully at home on Friday, June 12, 2020, surrounded by her loving family. Born in Five Islands on June 20, 1935, she was the daughter of the late Hilbert and Luella (Boyd) Corbett.
Helen left behind a career in nursing to marry and raise a family in Shubenacadie. She was a loving mom and enjoyed the company of her sons taking great interest in their adventures and pride in their accomplishments. Helen was the neighbourhood mom providing a welcoming place for the boys and their friends to gather and enjoy an endless supply of her homemade baked treats. She began a career working side by side with her husband, Ivan in the family business, Ettinger's Home Hardware from which she never fully retired. She was a well-loved and respected matriarch of the business. Helen was a lady of great inner strength, determination and dignity. She was very proud of her roots and never missed an opportunity to return to her beloved Five Islands where she visited her family homestead, her sisters and their families and always enjoyed taking in a great feed of Five Island clams. Helen was a devoted member of the Shubenacadie United Church and a tireless supporter of her community through her involvement with the SCDA spearheading projects such as the Christmas wreath and flower basket programs. She was a respected friend to many and will be greatly missed by all.
She is survived by sons, Paul, Shubenacadie, David (Elizabeth), Valley, George (Dawn), Shubenacadie; sister, Ethel MacKinnon (Elmer), Lower Onslow. Helen will be sadly missed by her many nephews, nieces, cousins, special friends (near and far), and her numerous employees at the hardware store.
Helen was predeceased by her husband, Ivan; sisters, Elsie Yorke and Elizabeth MacAloney.
Helen's guestbook will be available to sign at Ettinger Funeral Home, 2812 Highway 2, Shubenacadie on Wednesday, June 17 and Thursday, June 18 between the hours of 9 am to 5 pm. The family will not be present.
A service will be held at a later date.
The family would like to extend a special thanks to Colleen, Bev Ann, Dawn, Liz and all of the special friends who showed support and assistance during Helen's illness.
Donations in Helen's memory may be made to the Shubenacadie United Church, the Heart and Stroke Foundation or Canadian Cancer Society.
Tributes, words of comfort and memories of Helen may be shared with the family at www.ettingerfuneralhome.com
Guest book signing
9:00 am - 5:00 pm
Wednesday, June 17, 2020
Ettinger Funeral Home
2812 Highway 2
Shubenacadie, Nova Scotia, Canada
The Family will not be present
Guest book signing
9:00 am - 5:00 pm
Thursday, June 18, 2020
Ettinger Funeral Home
2812 Highway 2
Shubenacadie, Nova Scotia, Canada
The Family will not be present