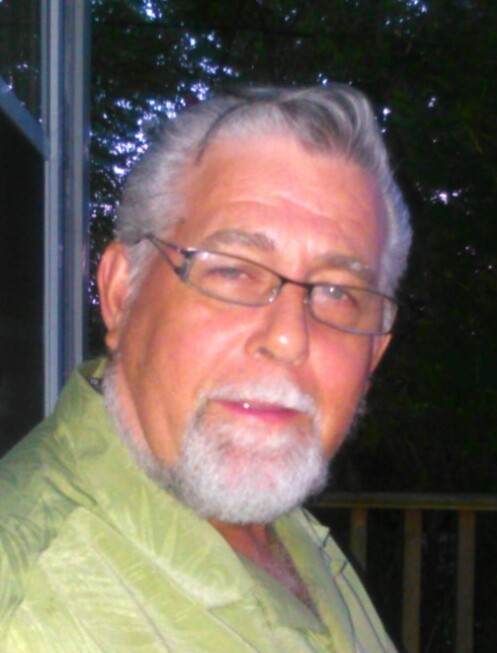 Obituary of James Lloyd Acker
Please share a memory of James to include in a keepsake book for family and friends.
With deepest sadness we announce the passing of James (Jim) Lloyd Acker on September 8, 2021 at the age of 65 with his beloved wife Beate at his side in Colchester Hospital. Jim has requested cremation with no funeral to be held.
Born in Sandy Point on June 10, 1956, Jim was the son of the late Lloyd St. Clair Acker and Marilyn Marguerite (DeMings) Acker, Moore, MacDonald. He is survived by his loving wife Beate (Reiss) of Stewiacke, NS, brothers Bruce (Debbie) Acker, Cornwall, Ont. and Terry (Bev) DeMings, Churchover. He was predeceased by his brother, Wade Acker and his grandparents, Lindsay and Violet Acker & Lola (Acker) Dechamp and Nathan and Mildred (Rogers) DeMings.
How to condense a full life in just a few paragraphs and do it justice. Jim's life began in Shelburne, NS and more closely in Birchtown, NS. In a time lost to us now, these small communities were filled with family, people of all walks of life and talents and the impact waswonderful and deeply cherished by Jim. Walking as a small boy to Miss Isola's store in Birchtown and being showered with such love by her and his watching family, to getting to know the retired sea captain Edgar M who lived across the street and sharing his sea faring adventures with Jim and how he still preferred sleeping in a hammock. To being serenaded in the school hall way by Burns B tap dancing for Jim and the telling him of many stories of his life, lived as a black man in times now passed. Too the detailed stories shared by his Great Grand Father, Lewis Acker in the house he built in Birchtown, of the years spent on his fathers fishing schooner until he became a man and together drawing the ships in great detail as described by him. Feeling so loved by Miss Farmer who looked after him when his mom was sick in hospital and treating him to his favorite, lime jello, and his found memories of watching and listening to her play the piano. And as the local paperboy he would receive special insights into the lives of the folks on his route.
As the years of youth passed and Jim began to make his own path in life, he traveled with three guys 'going down the road' and ended up in Toronto where he fell in love and choose his life partner Beate, with whom he would share the next 47 years. They each complemented each others life experiences which brought them a greater enrichment of a life that was not shared otherwise.
If we ask what makes a life well lived and fulfilled, it would be love of family, rich friendships and remaining true to the authentic values learned in our youth. Jim placed great value on his long-held friendships lasting for decades with Mike, George, Ronny, Stanley, Bob, Frank, Barry and more recent Riley, Matt, Lenny, Weldon, Bobby, Wayne, Rollie, Michael, Mark. Sharing special times and laughing at foolish memories, which is what men do. His family bonds ran deep in order to withstand the passing of time and distance, and never diminished. And being able to live a life that allowed for the greatest enjoyment of freedoms during his years and that he more recently lamented and watched eroding for future generations, that will never know a way of life that was his to live and enjoy.
His passions were the strongest for music, played his wonderful guitars, hunting and the shooting sports, painting and drawing is his earlier years, enjoying reading of deeper esoteric knowledge, and his love for animals and the serenity of nature which he often did in private on his own land.
Jim was truly moved when he joined the Masonic Order and Fraternal Brotherhood on his birthday in 1998. Joining the many lodges and building special friendships with many brothers filled his soul as he enjoyed learning of the deeper things and ancient wisdoms of this world. These years of fellowship with special friends like Bob M, Graham C, Elliott C, Owen B, Leonard W, Doc M, Terry R, Bruce F, Ci C, Stephan S, Chuck S, Kirby C, Mark O, Gil G, Bill B, Jim S, Jim C, Fred R, George O, and many others was a source of pride which he treasured.
He served as Master in Stewiacke Lodge #98, the Royal Arch Masons Keith Chapter #4, and Lodge La France #138. Until recently he also belonged to Lion of Judah Council #19,Fellowship Lodge #112, Knights Templar Malta Preceptory #27, and Maron J Wagner Lodge of Royal Ark Mariners #3. In addition, he remained a member of the York Rite Sovereign College #132, and Philae Shriners, Central Shrine of Nova Scotia.
Jim Loved many of the jobs he held throughout his work career. It started with summer jobs in Cox's Shipyard in Shelburne, and painting houses. Working with such a diverse group of menregardless of job, taught him what real mem are all about. That included the years working for Stan Moore's Esso which was filled with many a laugh driving fuel truck with those guys. Then feeling a desire to drive tractor trailer and do long hauling, allowed him to see a vast number of places throughout North America. He later enjoyed owning his own bulk fuel plant and after semi retiring from that, he twice dismantled barns and erected them, worked in a truss mill as dispatcher and with fond memories with the Town of Stewiacke crew. The friendships he foundthrough his working career were filled was great laughs and just down right silliness.
Jim enjoyed the bonds that he formed with his extended family all around the world as he travelled with his wife to Germany a few times. Special relationships formed with Aunt Rosi & Uncle Peter, Tanja, Ralph & Silke, Aunt Hedwig, Uncle Emile and Uncle Bruno, Ilse, UncleLothar & Karen, Dietart & Gisela, Claudia, Oma, Helga & Hari. On one of these trips Jim visited the town of Rothenburg an der Tauber in which he experienced the very real felling he had been there before and able to recall what was to be seen around the next turn. The emotion was powerful by a man that was not by nature inclined to fell that way.
The treasures that we accumulate in our brief lifetime are tokens, photo's, memories and stories. We all hold them dear but Jim understood that the true measure of a man and a life well lived,lie's not with these but in the bond's, he made during his life with loved one's and special friendships forged.
A personnel message from Jim would read something like this. Be a good man and striving to be better. Love children and animals for they are innocent. Tolerate no person that works against you no matter what is at stake. Ask for less than you give and live your life holding on to your principals. Be authentic to who you are. And govern yourself accordingly. And he did just so.
Jim's loves include playing guitar with folks, a nice wood fire, hearing the cats purr, snow storms, thunder and lighting storms and sun sets which set the sky on fire. He loved nature and what God has provided. One of Jim's most favorite charges he would give in the Masonic Lodge (SW) and one he valued giving to a brother taking an office went like this. 'The level demonstrates that we are descended from the same stock, partake of the same nature, and share the same hope; and though distinctions among men are necessary to preserve subordination, yet no eminence of station should make us forget that we are brethren; for he who is placed on the lowest spoke of Fortune's wheel is entitled to our regard; for a time will come, and the wisest knows not how soon, when all distinctions but that of goodness shall cease; and Death, the grand leveller of human greatness, reduce us to the same.' Our family has lost a cherished man, a soulmate, a beloved son in law, a nephew, a cousin, an uncle and a father figure and a dear friend.
Jim has been laid to rest and cremated in his Knights Templar Robe with his White Apron from his Craft Lodge with a later Masonic service to be officiated. Our family welcomes you to shareyour found memories and funny stories here and share them for everyone to read and enjoy. God Bless you all and thank you to the many wonderful people that have helped Jim and I through this illness.
Online Memory & Photo Sharing Event
Ongoing
Online Event
About this Event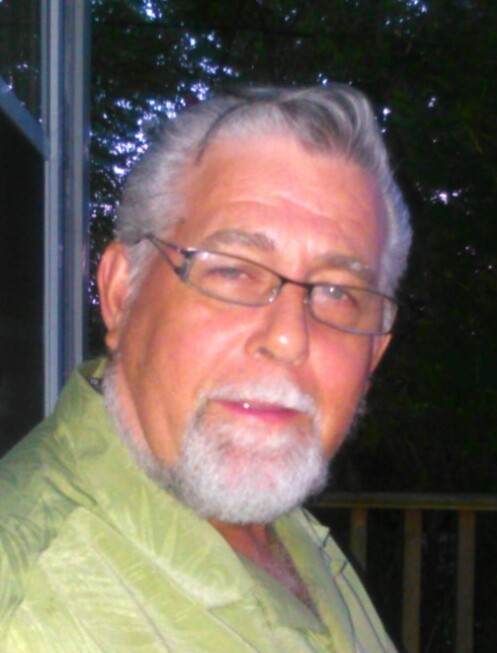 In Loving Memory
James Acker
1956 - 2021
Look inside to read what others have shared
Family and friends are coming together online to create a special keepsake. Every memory left on the online obituary will be automatically included in this book.
Share Your Memory of
James


​

Contact Us:
---
Phone: (902) 758-3259
Fax: (902) 758-2387
Email: ettingerfuneralhome@hotmail.com