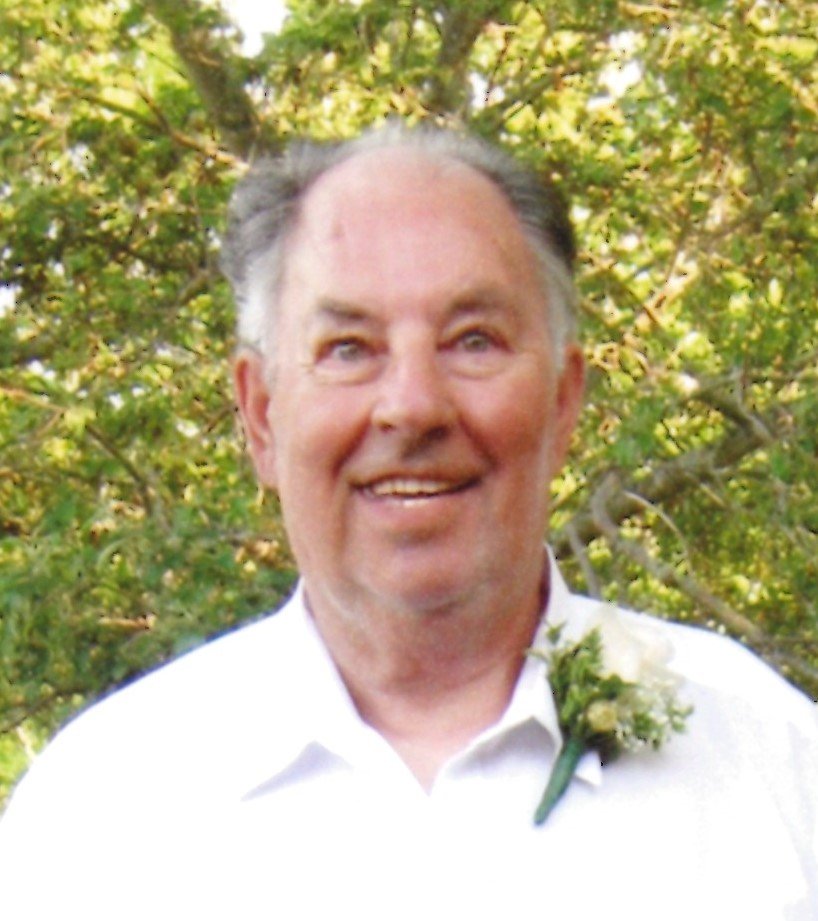 Obituary of LeRoy Bailey
BAILEY, Harry "LeRoy", age 82 of Enfield
It is with great sadness that we announce the passing of our husband, father, and grandfather, Harry "LeRoy" Bailey who left us peacefully at home with his family by his side on January 5, 2019. He was the son of the late Harry and Myrtle (Gilby) Bailey, born November 25, 1936 in Elmsdale, Nova Scotia.
LeRoy worked for 41 years at Esso (Imperial Oil) in Dartmouth, beginning his career in 1955 as a home fuel delivery driver. He later worked to refuel planes at Shearwater Airport, and in 1960, with the arrival of the Halifax International Airport, continued his work closer to home. In 1975, he became a dealer agent for Imperial Oil and operated his own successful refueling company, providing services for several airlines including the last refueling of an Air Atlantic plane in the 1990s. In 1996, LeRoy retired from Imperial Oil. Never one to sit idle, he spent the next ten years working in the trucking industry.
LeRoy had a love for harness racing and was a regular on Sundays at Sackville Downs and Truro Raceway over the years. He enjoyed the sport as both a fan and an owner. He also had a passion for nice cars and trucks and would take great pride in looking after his vehicles. LeRoy was also an active parishioner at St. Bernard's Church, was a member of the Knights of Columbus, and can be remembered for his antique tractor which made appearances in Enfield's Canada Day Parade. Fittingly, LeRoy's favourite song was "Bad Bad Leroy Brown"; he loved to sing and could also regularly be heard singing "The Green Grass of Home".
LeRoy enjoyed spending time with his family, but his pride and joy were his two grandsons, Kody and Curtis. Nanny and "Pa" were their #1 fans, traveling thousands of kilometers and rarely missing a hockey or ball game over the years. They loved spending time with them and getting to meet so many great people along the way.
Our family would like to give a special thank you to: the Colchester-East Hants Health Care Centre, specifically the 3rd Floor E-Wing doctors and nursing staff; the Aberdeen Hospital, especially Dr. Hayward; LeRoy's family physician Dr. George Burden and staff; as well as the VON and Palliative Care team.
Our family is blessed to live in a wonderful community in East Hants, and we would like to thank the Knights of Columbus, Elmsdale Landscaping, Ettinger's Funeral Home, George Young, Gerry MacDonnell, Sean Kirk, among many. To all our family and friends who visited LeRoy both in the hospital and at home, we will be forever grateful.
He is survived by his loving and deeply caring wife, Bernice (MacDonnell) Bailey of almost 60 years; his daughter, Shelley Blois; son, Derek (Michelle) Bailey; and grandsons, Kody Blois (Kimberly MacLachlan) and Curtis Bailey (Jessica Fougere) and several nieces and nephews.
LeRoy was predeceased by his son-in-law Gordon Blois; his sisters, Edna Wellwood and Elda McGuire; his brothers in-law Robert Wellwood and Mel McGuire.
Visitation will take place from 2-4 p.m. and 7-9 p.m.,Tuesday January 8th with a Knights of Columbus vigil prayer service at 7 p.m., all at St. Bernard's Church, 253 Highway 2, Enfield.
The funeral service will be held 2 p.m. Wednesday, January 9th at St. Bernard's Church, Rev. Michael Walsh officiating. Interment will be in St. Bernard's Columbarium. A reception will follow at the Enfield Legion.
The family asks that in lieu of flowers, donations can be made to St. Bernard's Church, the East Hants Sport Heritage Society, the Heart and Stroke Foundation of Canada, or a charity of your choice.
Condolences, words of comfort and memories of LeRoy may be shared with the family at: www.ettingerfuneralhome.com