Recommend Lawrence's obituary to your friends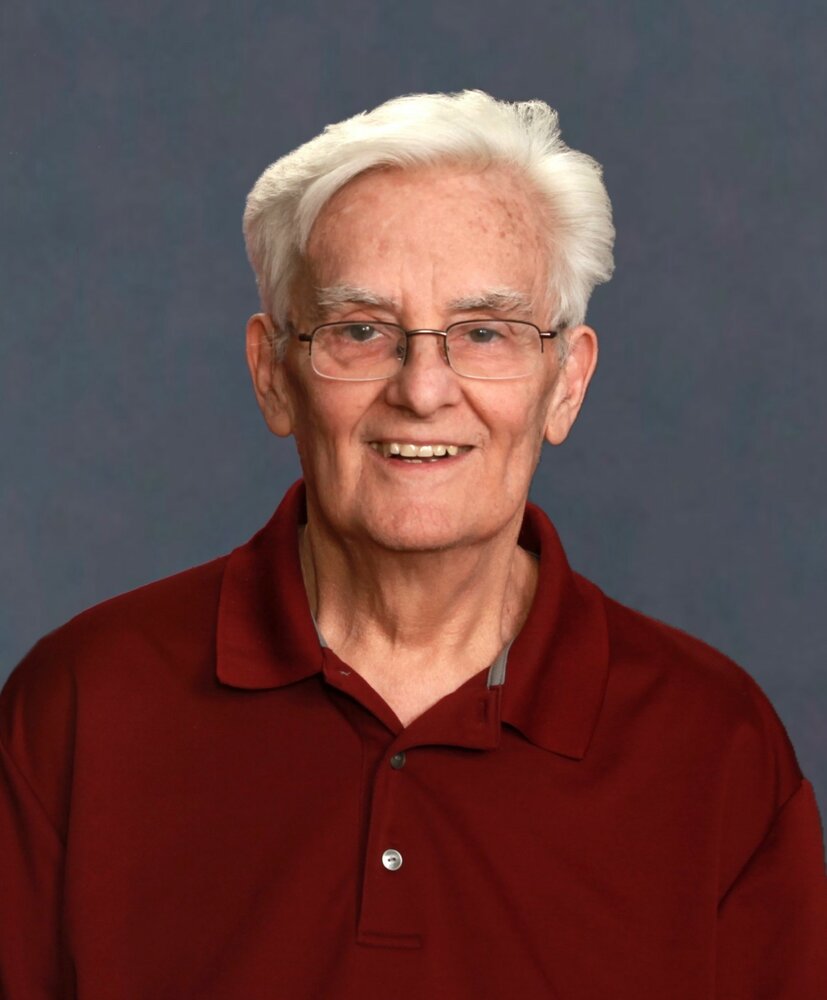 Obituary of Lawrence Bertram O'Callaghan
O'CALLAGHAN, Lawrence Bertram – age 74 of Nine Mile River. It is with great sadness the family announces the passing of Lawrence on September 2nd, 2023, in Dartmouth General Hospital, Dartmouth. Born in Sydney, he was a son of the late Lawrence Bertram "Bert" Sr. and Vera (Janes) O'Callaghan.
Lawrence was born and raised in Sydney with his two little sisters, Doreen and Dorothy whom he adored. He was the kind of big brother that everyone would want in their corner. He became an electrician and spent most of his career at the Sydney Steel Plant but anyone who really knew him knew his real passion was for cars. Lawrence restored antique custom cars in his spare time, and he was known for having a big collection of cars that most definitely outnumbered the number of drivers in his household. His love of cars will live on in his grandchildren.
60 years ago, Lawrence met the love of his life, Marilyn, and recently they celebrated their 53rd wedding anniversary. It was a true love story as they took on the world together. It was extremely fitting that their last moments together happened under the light of the moon; not just any moon as it was the rare Super Blue moon. Once in a blue moon you find a love that special.
Lawrence was so very proud of Sherry and Keith for the role models they were for their children and for the kindness and compassion they bring to all those around them, but what Lawrence didn't fully understand is that they modelled how he showed up in the world for everyone around him. He was there for his children every step of the way from their younger years into their adult years as they navigated parenthood themselves.
A few years ago, Lawrence and Marilyn left Cape Breton to move to East Hants to be closer to their children and grandchildren because they knew life was too short. His only stipulation was that there were enough garages for his special projects and boy, we were all thrilled to have Grampy's Fix-It Shop in our own backyard! Whether it was teaching his grandchildren how to change the brakes, do body work, challenging them to a game of cards, playing a board game, or hosting family barbeques and pool parties, Lawrence spent endless hours of quality time with his family. He loved his family so deeply and he supported them beyond measure. We will continue to pause for a moment every time we have a problem to solve and try to imagine what advice he would offer to us.
Dancing the night away with his life-long dance partner, dart tournaments, car shows, camping and boating, going on cruises, get-togethers with neighbors and friends, family reunions with his cousins, and great food were just a few of the things that brought him joy.
Fondly known as, "Grampy", (and there have been many iterations of this over the years), he had a special bond with each of his grandchildren. From cheering them on at a hockey rink or the soccer field, to cooking Grampy's famous breakfast for them before he takes them for a boat ride on the Bras d'Or Lakes, to ensuring they were safe while riding around on his golf cart, they have so many special memories to cherish forever.
While our hearts are broken, and we know so many of you feel the same, we know he lives in each of us. He has touched so many lives and we are all better for it. He has left the world a better place.
Lawrence is survived by his best friend and loving wife, Marilyn; daughter, Sherry Chauder; son, Keith (Melanie) O'Callaghan; grandchildren, Emily, Tim and Elliott Chauder; Madison, Maverick and Evan O'Callaghan; sisters, Doreen Marsh and Dorothy Nicholson; brother-in-laws William (Alice) Chiasson and Paul Nicholson; nephews and nieces, Bruce, Trevor, Troy, Tracy, Jillian, Jenna and their families.
Besides his parents he was predeceased by his father-in-law and mother-in-law, Victor and Maggie Chiasson; brother-in-law, John Marsh; sister-in-law, Annette Chiasson and his life-long best friend, Byron MacLeod.
Cremation has taken place. A celebration of life visitation with reception will be held from 1 – 3 pm on Sunday, September 10th, 2023, in Ettinger Funeral Home, 2812 Highway 2, Shubenacadie. Donations in Lawrence's memory may be made to a charity of your choice, but what Lawrence would want most of all is for people to focus on the things that matter in life; the connection we make with each other.
Tributes, words of comfort and memories of Lawrence can be shared with the family at www.ettingerfuneralhome.com
Celebration of Life Visitation
1:00 pm - 3:00 pm
Sunday, September 10, 2023
Ettinger Funeral Home Chapel
2812 Highway 2
Shubenacadie, Nova Scotia, Canada