Recommend Michael's obituary to your friends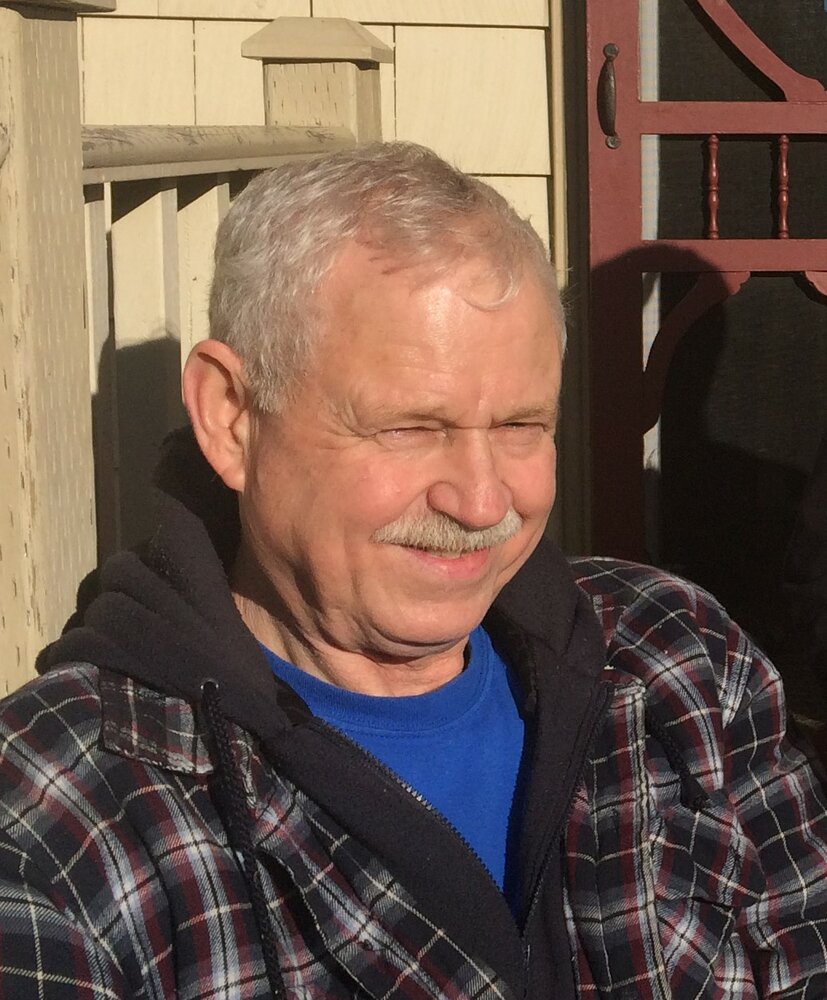 Obituary of Michael Phillip Lowe
LOWE, Michael Phillip – age 72, of South Maitland. Passed away on August 1, 2023 in the V G Hospital, Halifax. Born November 15, 1950 in Halifax, he was the only son of the late Michael "Gerald" Lowe and Alice Ann Moir.
He is survived by his wife of 48 years, Alanna Mary (Rose); daughters, Kimberley, South Maitland/Truro, Amanda (Chad), Gaspereau Valley; son, Christopher (Analia), Herring Cove; grandchildren, Janessa (Henry McDonald), South Maitland, Harleigh (Luke MacPhee), Milford, Sebastian and Lucas Lowe, Herring Cove; great grandchildren, Henry "Michael", Alice and Isabel McDonald, South Maitland. Mike grew up in and around Dartmouth attending (elementary/ jr. high) and Dartmouth High School before traveling to Sault St. Marie, Ontario where he attended Sault College in 1975. Upon completion of the Forestry Technician program, with honours, his greatest love, Alanna traveled to Ontario to attend his graduation, on the way home to Nova Scotia they decided to get married and an amazing 48 year adventure began. Mike and Alanna settled in South Maitland in 1977 where Mike also began his career with the Department of Lands and Forests in Shubenacadie, spanning 35 years. Mike's career focus quickly became Conservation Enforcement and he was widely known and respected as "The Game Warden" throughout East Hants and beyond. Mike was a straight arrow who believed in treating people with dignity and respect, no matter the situation. He had an unwavering sense of integrity that put people at ease. During Mike's time as a Conservation Officer, he worked with hundreds of people, but he had three duty partners (Robin Dawe, Greg Carter and Bernie Syliboy). Each of these men became brothers to Mike over the years and they also hold a special place in the heart of the family.
Mike was very active with the NAWEOA during his career attending conventions all over North America. He was instrumental in organizing the same function when it took place in Nova Scotia in 1994. Those conventions often doubled as the family summer vacation where we created the most unique and wonderful memories that have lasted a lifetime.
After his retirement from the Department in 2006 Mike realized he still had "lots of gas in the tank" and took a job in the cut shop at Kent in Truro, where he put his self-taught wood working skills to great use, serving the community (and their countertops) for another decade. He made too many lasting friendships to count and enjoyed his second retirement in 2016.
In his later years he took the greatest pleasure in endless projects in the garage, puttering in our beautiful yard (of his own design) and up on the wood lot, which kept him in greatest physical shape right up to his last month of life. Mike had a work ethic unparalleled by anyone and he got great satisfaction from a job well done.
Mike's greatest joy by far was spending time with the love of his life, Alanna. They shared an immeasurable love that will prove eternal and that created a family unit that is most precious gift to the members. Mike and Alanna realized their long-time dream in 2019 when they packed up the Rogue and set off on a month long journey across Canada, destination Yukon. The time they spent together just served to prove what we already knew: They shared a love that was one in a million and we were blessed, privileged and forever grateful to call him our Dad. We will carry forth the countless values and ethics and most of all love. He lives on through us and gives us the drive to always aspire to achieve our dreams.
Visitation 2-4pm, Sunday, August 6, 2023, in Ettinger Funeral Home, 2812 Highway 2, Shubenacadie.
If you wish to honour Mike Lowe please consider planting a tree in his name.
Tributes and words of comfort and memories of Mike may be shared with the family at: www.ettingerfuneralhome.com