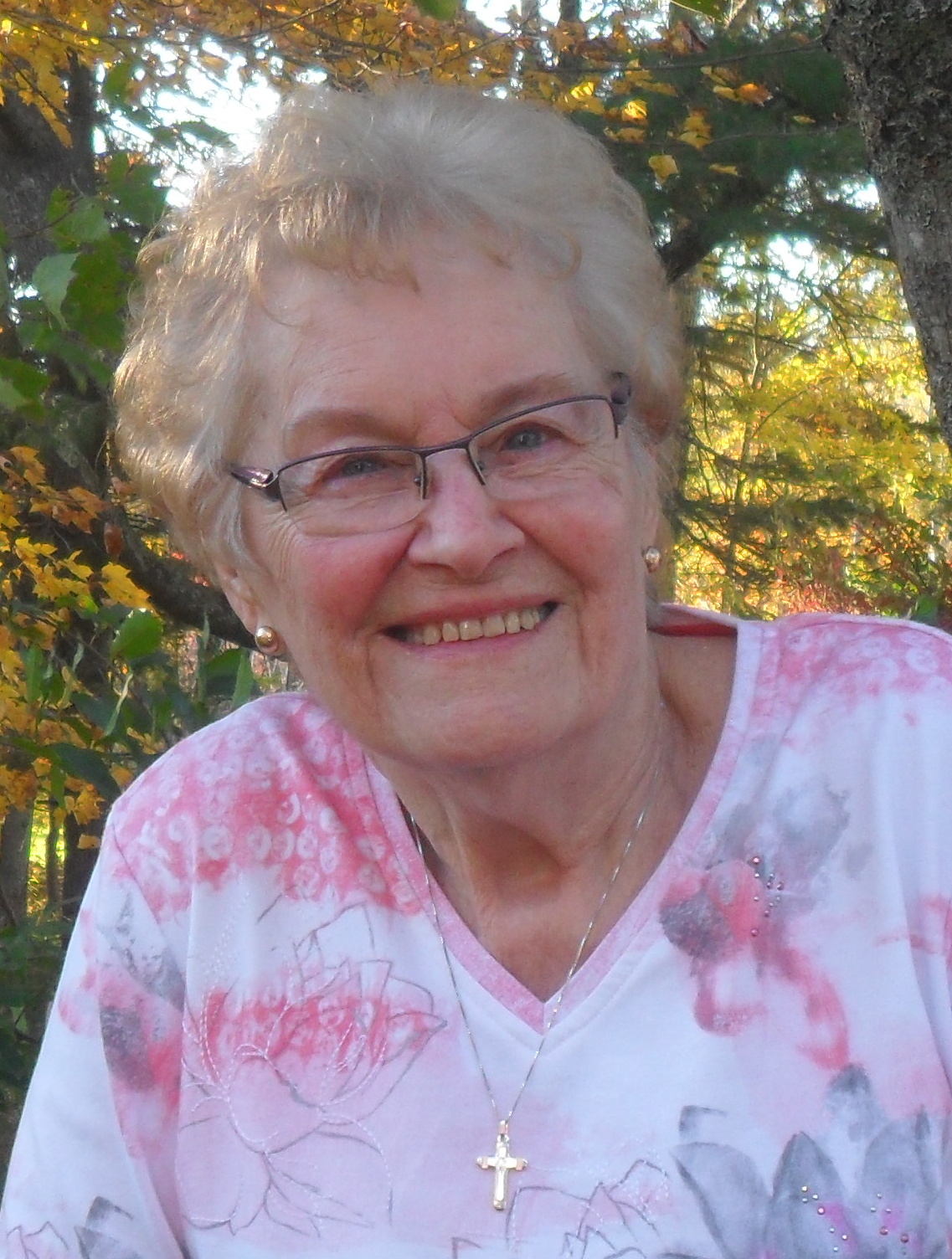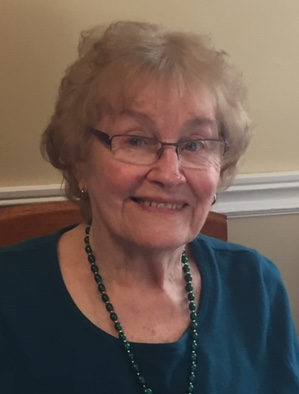 Obituary of Patricia Jeanette Gilby
GILBY, Patricia Jeanette
It is with broken hearts that we announce the peaceful passing of our most precious Mother on November 14th, 2020. She was truly our best friend at heart; excelling in being a mother, grandmother and great-grandmother as they were her greatest roles in life. She had a remarkable bond with her siblings; they shared many laughs and shenanigans, treasuring every memory she had with them. Born on August 08, 1927, always an Enfield girl, she was the daughter of Harry & Marguerite (McDonell) O'Neill. She loved talking about her childhood years, sharing the many memories throughout her life. She entertained us with her stories. Her home was one of her most cherished possessions as well as the surrounding property and all of nature's wildlife, (except snakes). Being able to raise her family in the family homestead gave her great joy.
She welcomed each and every person that came through the door with the most genuine smile (Irish of course) and if you were fortunate, a warm hug and upon leaving you received one of her handmade dish cloths that she so generously shared.
Mum was very talented, dabbling in embroidery, quilting, stained glass and sewing. She was an avid reader, enjoyed the daily crossword, Skip-Bo and had a green thumb for gardening. She loved all flowers and a good cup of tea. Cooking and baking was a specialty of hers which was enjoyed by many. The first one to smell the aroma of her freshly baked bread always won the prize of the first loaf and Patrick always seemed to have the luck of the Irish. We girls remember receiving a homemade flannelette nightie and a matching one for our dollies every Christmas. Many people were happy recipients of her knitting skills, especially her grandchildren receiving mittens and socks made with love in every stitch.
Mum treasured the friendships she formed through the Women's Institute of Nova Scotia, St. Bernard's Parish Choir and the Red Hatters Club.
In 1997, she fulfilled her life-long dream visiting Ireland, home of her heritage which she was so very proud of. Her adventurous spirit also took her across Canada as well as travelling to Florida with her sisters during the winter months.
Left to cherish her memory are daughters, Sandra Colbert (Larry), Sheila Wentworth (Jamie), Carla Isenor (Tom Richard), sons, Kenton (Darlene) and Joel. She is survived by her sisters, Peggy Langille, Deen O'Neill (Rollie), brother, Jim (Mary); sisters in law, Dorothy O'Neill and Colleen O'Neill; cherished grandchildren, Jason, Allison, Jennifer, James, Jessica, Timothy, Michael, Kathryn, Victoria, Connor, Kenton, Aleesha, Kelly, Jacob, Brooke and Nicole; adored great-grandchildren, Kolby, Abby, Julia, Maddy, Alexa, Breagh, Chesney, Sophie, Ellie and numerous nieces and nephews. Predeceased by her husband of 53 loving years, Warren; son, Patrick, grandson, Jonathan, brothers, Doug and Jerome; sisters, Ethel Munro, Avis Logan, Joan Shewaga and Winnie Currie.
A private family funeral service due to COVID-19 will be held 11am Friday November 20, 2020 at St. Bernard's Church, Enfield, Father Owen Connolly officiating, assisted by Deacon Dan Bowden. At 1pm a recording of the service will be available to view at:
https://event.forgetmenotceremonies.com/ceremony?c=0378fa86-ce96-4cc4-9c3c-a32d1e62cbdd
If you would like to make a donation in remembrance, please consider a contribution to Muscular Dystrophy (Friedreich's Ataxia), 50 Eileen Stubbs Avenue, Unit 120, Dartmouth, NS B3B6M7 or Hope for Wildlife, 5909 NS-207 Seaforth, NS B0J2L0. Funeral arrangements have been entrusted to Ettinger Funeral Home. Tributes, words of comfort and memories of Patty may be shared with the family at www.ettingerfuneralhome.com or by mail: c/o Ettinger Funeral Home, P.O. Box 39, Shubenacadie, NS B0N 2H0.
☘️
We miss you already Mum!
And just at that moment when someone
by my side says "she is gone"
There are others who are watching
her coming
And their voices take up a glad shout
"here she comes!"
☘️
Private Funeral Service
11:00 am - 11:45 am
Friday, November 20, 2020
St. Bernard's Roman Catholic Church
251 Highway 2
Enfield, Nova Scotia, Canada
COVID-19 restrictions will be in effect.