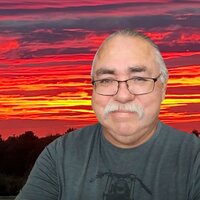 Colin Ross Peter-Paul
PETER-PAUL, Colin Ross Sr. – age 60 of Indian Brook passed away peacefully on July 12, 2022 at the Colchester East Hants Health Centre, Truro. Born in Truro, he was a son of the late James and Yvonne (Francis) Peter-Paul.
Colin loved hockey and was a loyal Boston Bruins fan. He loved cars, especially Mustangs, he was a passionate father and loved spending time with his children. He enjoyed giving everyone nicknames
Colin was a fisherman, an apprentice electrician and a medical driver.
He will be sadly missed by his wife, Virginia; children, Alex (Naomi) Michael, Colin Peter-Paul Jr., Hannah Peter-Paul, Monique Peter-Paul; grandchildren, Honour Michael, Darius Michael and Hazel Michael; godchildren, Ronnie Augustine and Joseph Peter-Paul; siblings, Merle Peter-Paul Sr; Valerie Sack; several nieces and nephews and several aunts and uncles.
Besides his parents, he was predeceased by sister, Anne-Marie Peter-Paul; nephew, Justin Peter-Paul and brother, Darren Peter-Paul Sr.
Public visitation will be held beginning 3pm Friday, July 15th at 131 Sesame St., Indian Brook until time of service 11am Saturday, July 16th at St. Kateri's Roman Catholic Church, Indian Brook. Father Phil Thibodeau officiating, A reception will take place following the burial at the community centre, all are welcome.
Contributions can be made to the online Salite:. https://www.facebook.com/groups/5636277073096470/?ref=share
Special thanks to the Dialysis Unit at the Colchester East Hants Health Centre, Truro for their care and compassion towards Colin during his stay.
Tributes, words of comfort and memories of Colin can be shared with the family at www.ettingerfuneralhome.com.