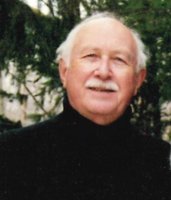 Donald Harold Bowlby
Obituary of Donald Bowlby
BOWLBY , Donald Harold – age 77, of Lantz, passed away peacefully surrounded by the love of his family in Dartmouth General Hospital on February 6, 2018.
Born in Berwick, Don was raised on a century family farm in Dempsey Corner. He was a son of Dora and Harold Bowlby. Don's father died when has was a child and he was lovingly adored by his step father, Fletcher Illsley.
Don attended Nova Scotia Agricultural College before beginning a career in meteorology that took him to the High Eastern Arctic with Transport Canada in the 1960's. With his wife, Eileen, he continued his career in Goose Bay, Labrador and Ottawa where he completed studies in advanced meteorology. His career moved them to Moncton and Fredericton where he did flood forecasting and supported research in the New Brunswick forest sector.
Don and Eileen settled in Lantz in 1976 when he joined Environment Canada in Bedford – a role that allowed him to work outdoors appreciating the natural beauty of Nova Scotia, and included frequent stays on remote Sable Island.
Don was an avid student of history, technology and all things Nova Scotian. He enjoyed public radio, trivia and had a love of sharp wit. Don was a strong believer in the strength of Nova Scotian communities. After retirement, Don began a second career in volunteering and recently received the NS Progressive Conservative Party "Volunteer of the Year" Award in 2017.
He is survived by his loving wife, Eileen (Allen); daughter, Natasha; son, Mark (Jenna Robbins); grandchildren, Rose and Dylan; brother, David (Linda); nieces and nephews, Terri (Peter Chiasson) Bowlby, Heather, Dave (Allison Maher), Lisa Bowlby.
Besides his parents and stepfather, he was predeceased by his brother, Jon and nephew, Harold Bowlby.
Cremation has taken place. Visitation will be held 6-8pm Friday, February 9 in Ettinger Funeral Home, 2812 Highway 2, Shubenacadie. Celebration of Life will be held 2pm Saturday, February 10 in Bedford Baptist Church, 158 Rocky Lake Drive, Bedford, Rev. Dr. Ida Armstrong-Whitehouse and Lic. Kathy Cochrane officiating.
A private interment will be held in the spring in Aylesford Cemetery. Donations can be made to the Bedford Baptist Church (Sound System Fund) 158 Rocky Lake Drive, Bedford NS, B4A3X5. Family flowers only. Condolences, words of comfort and memories of Don may be shared with the family at www.ettingerfuneralhome.com
Print
Add Condolence
Our most sincere sympathies to the family and friends of Donald
Harold
Bowlby 1940 2018.source
Death notice for the town of: Shubenacadie, Province: Nova Scotia