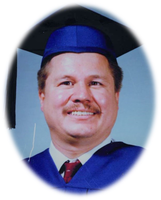 Kenneth "Ken" Tessier
TESSIER, Kenneth "Ken", age 55 of Indian Brook, passed away peacefully surrounded by family, friends, and prayers on November 23, 2017 in the Colchester East Hants Health Centre, Truro. Born in Truro, he was a son of the late Joseph and Marie (Brooks) Tessier.
Ken was a long time employee of the National Research Council. He had a passion for cooking and music. Family gatherings and celebrations will not be the same without his presence. Ken also enjoyed hunting and fishing.
He will be sadly missed by his common law partner, Patsy Michael, step daughters Eva Michael, Chantelle Michael (Tyler Maloney) and Angela Michael-Adema; granddaughters Zoe Paul and Addison Michael-Maloney; brothers Marcel (Gisele) Tessier, Montreal; Carl (Debra) Tessier, Midland, ON; Joseph Jr. (Susan) Tessier, Pulaski, New York; Richard Tessier, Truro; sister Janice (Mike) Maloney, Mill Brook; a number of nieces and nephews.
Visitation will be held at 24 Meadow Brook Road, Indian Brook beginning at 1pm Sunday until the time of funeral mass, which will be held at 2pm Tuesday, November 28 at St. Kateri's R.C. Church, Indian Brook, Father Duncan McMaster officiating. Burial will be in St. Catherine's RC Cemetery.
Salite and meal to follow at the Community Hall. The family would like to extend their heartfelt gratitude to the Palliative Care Team at the Truro Hospital for their compassion.
Condolences, words of comfort and memories of Ken may be shared with the family at www.ettingerfuneralhome.com